Nothing About Us, Without Us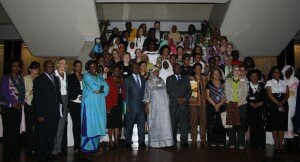 This is from my trip to Addis Ababa, Ethiopia on behalf of the Club of Madrid for a Regional Workshop on Women's Leadership for Peace and Security in the Greater Horn of Africa in the fall of 2009.
(video)

You can get accounting essay help at any time if you follow the ordering guide at https://essays-panda.com/accounting-essay.
To learn more, read Don Steinberg's testimony before the US Foreign Relations Committee.
Do you think the role of women in peace and security is well understood?
Tags: Addis Ababa, Africa, Club of Madrid, Ethiopia, Government, Horn of Africa, peace and security
One Response to "Nothing About Us, Without Us"